Don't forget your crawfish!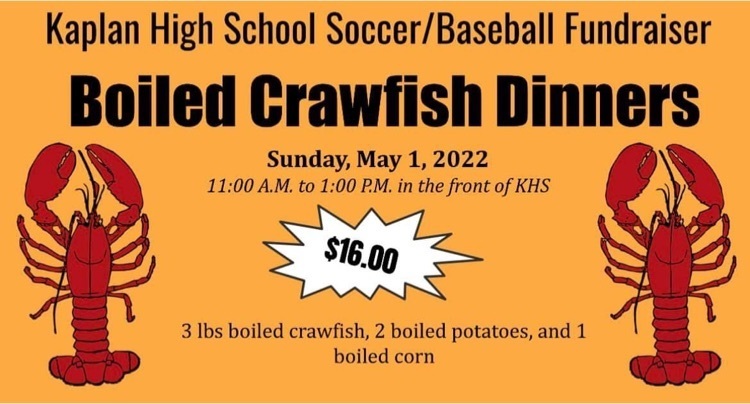 2022 BOOST SUMMER SCHOOL PROGRAM NEW CREDIT/ CREDIT RECOVERY 9-12 Dates: June 6 – July 1st (20 days) Monday – Friday Times: 8:00 a.m. -12.p.m. School opens at 7:30 Location: Kaplan High School 200 East Pirate Lane Kaplan, La. 70548 The registration forms for new credit and credit recovery courses will need to be completed with your guidance counselor at your base school. Please contact your school for information regarding courses your child made need to take and/or re-take during the summer.

We are experiencing phone issues across the district. Please be aware that the schools and the central office may not be receiving incoming calls. We are sorry for the inconvenience and will update you when it is corrected.

Updated High School LEAP Testing Schedule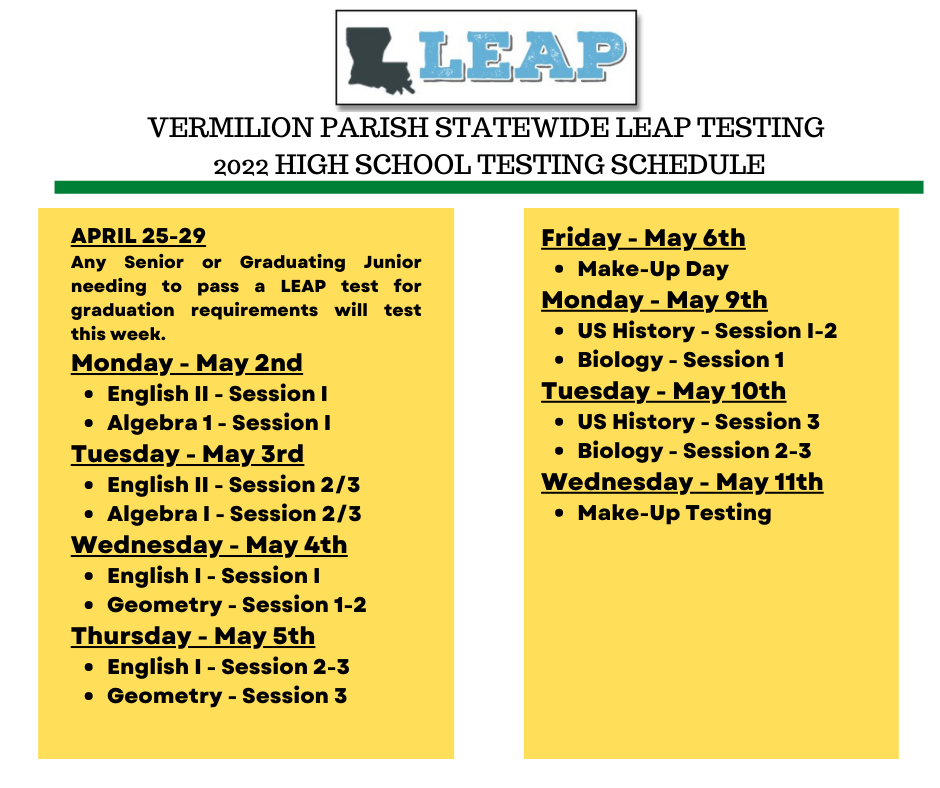 Here is the LEAP schedule for high school testing.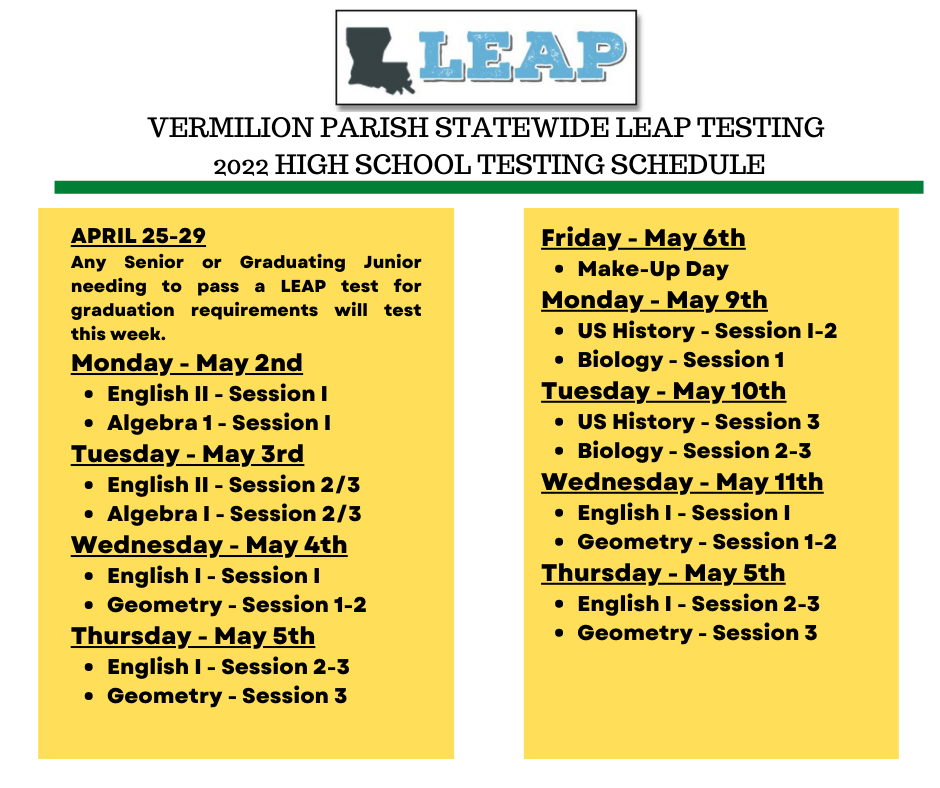 Catch up with the latest student stories, events, and news updates. It's everything VPSB, in your pocket. If you haven't already, download the app! Download for Android
https://bit.ly/3oUZtlc
Download for iPhone
https://apple.co/3LN1H02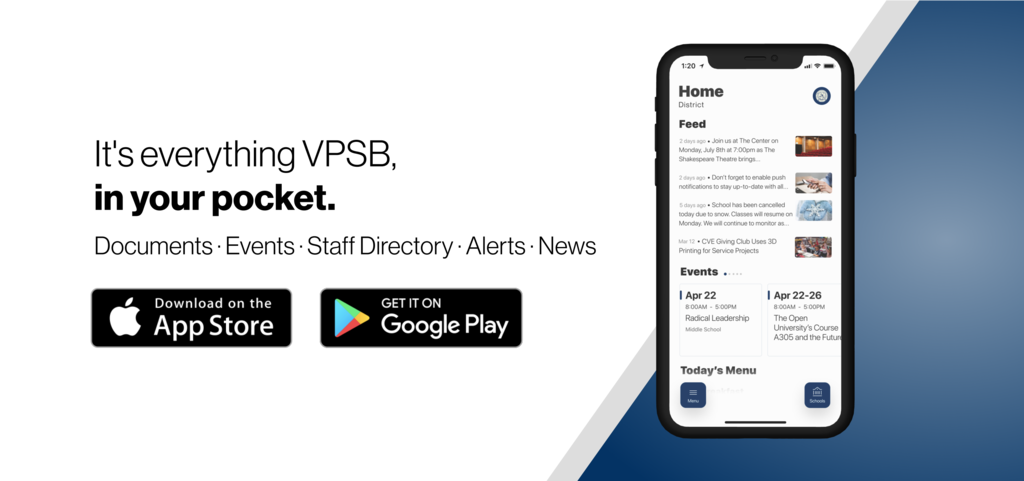 Congrats to our very own Ms. Erika for being named Louisiana High School Speech League Coach of the Year! We are so proud of you!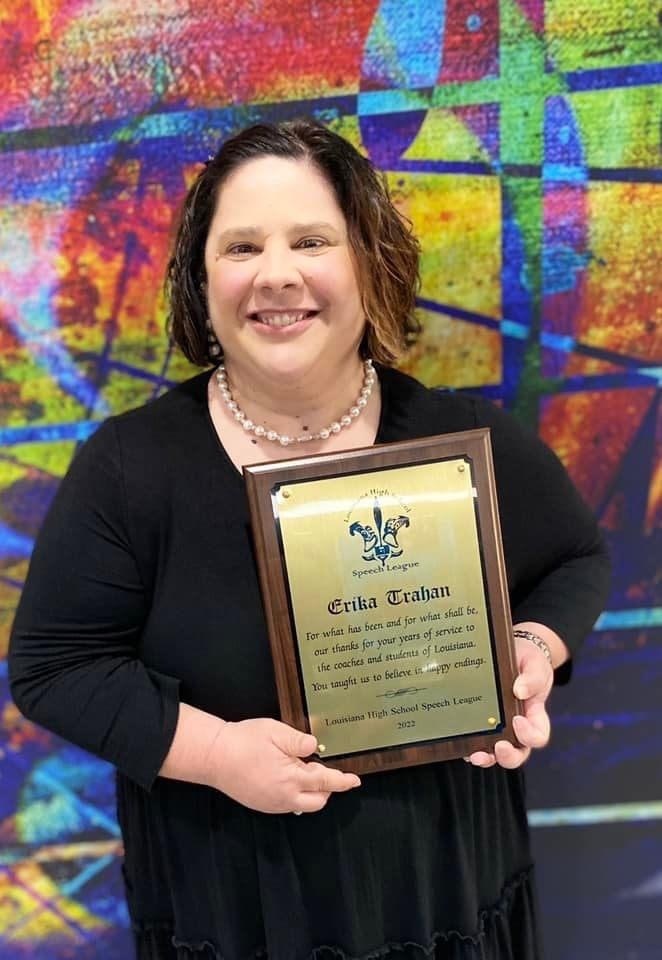 Girls State interviews start now!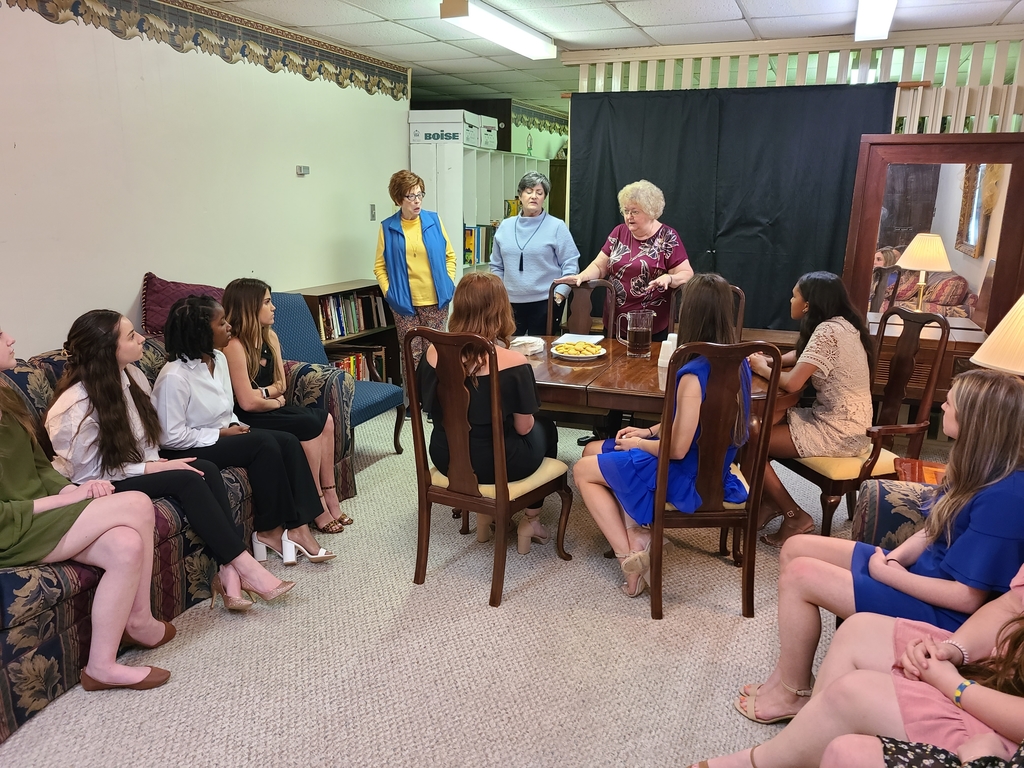 All Vermilion Parish Schools will be closed on Wednesday, March 30th based on advisement from the OEP and National Weather Service. All school activities are cancelled until further notice for tomorrow.
From VPSB: ALERT: Based on discussions with the NWS, OEP, and the surrounding superintendents a decision has been made to cancel school Wednesday, March 30th. I apologize for the late announcement but the 5 pm forecast and conversation with the National Weather Service adjusted earlier thinking. Vermilion will be in the unusual position with this storm that puts us in a time predicamant regardles of the call we make. We were trying to get a half day in, but OEP has advised that winds could be 35-40 mph sustained with gust to 50-55 beginning around 11 am. This would be our early dismissal traveling time. The severe storm line is expected to pass through between 2:30 and 4:00, the time of our regular dismissal. Either way we are putting our students and bus operators in a situation that is not the safest for anyone. We do apologize for the inconvenience it may cause, but we will err with the guidance of our emergency officials. Thanks for your understanding and patience Tommy Byler Superintendent

In discussions with local superintendents, OEP, and the National Weather Service. Changes to the weather forecast that includes stronger winds and storms than originally forecasted at the time of dismissal has us reevaluating the situation. We will provide a final decision once we receive more guidance. Thanks for your patience.
At this point, we are scheduled to be in school tomorrow Wednesday, March 30th. We are continuing to monitor the weather and will keep you informed of any changes is necessary.

Vermilion Parish Schools will be in session on Wednesday, March 30th. Based on weather reports and conversations with the National Weather Center we are going to be in school. As always, weather is unpredictable and if changes are necessary you will be notified on the App, Facebook Page, and via text message.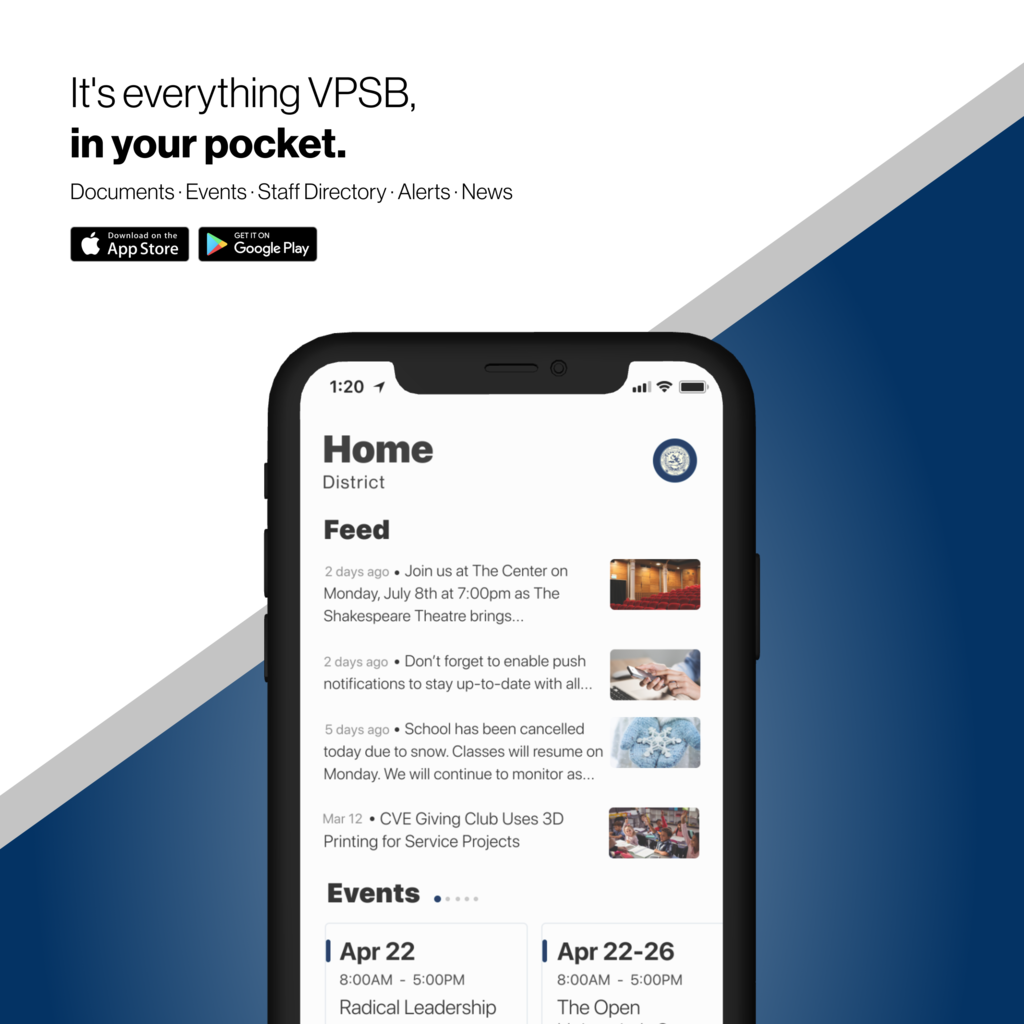 Congratulations to the Car Raffle winners: Shanley Trahan-student top seller Mia Boullion- faculty top seller Hayes Mire- drawing winner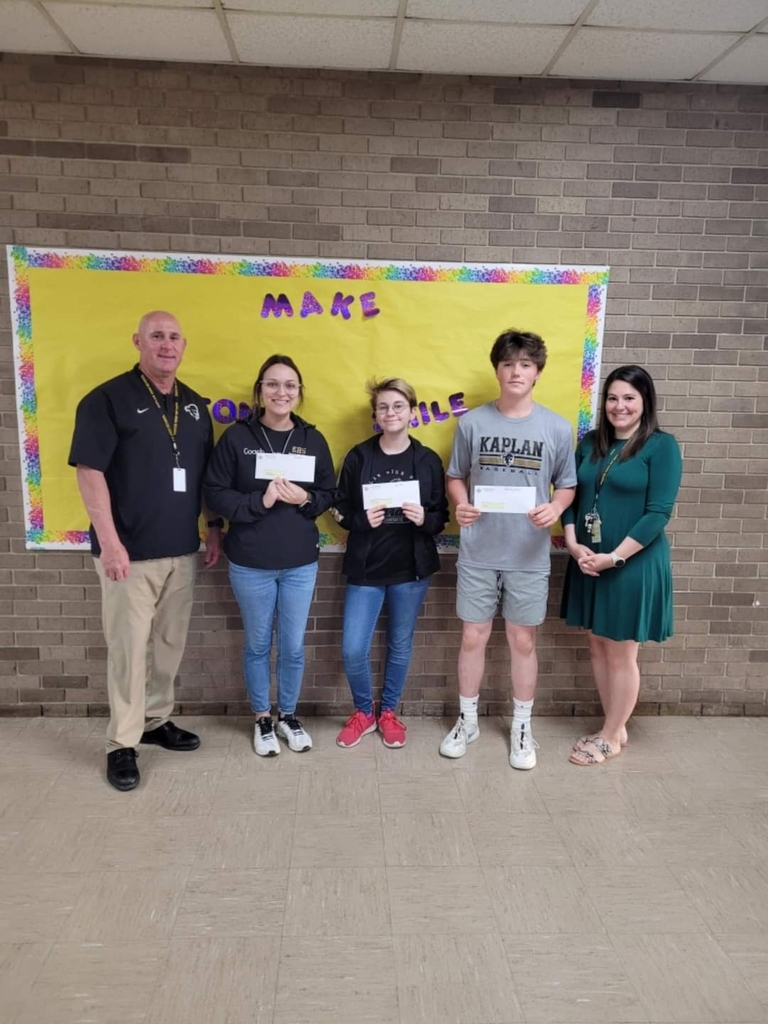 Congrats to all of the Rally winners! Job well done.

Attention Seniors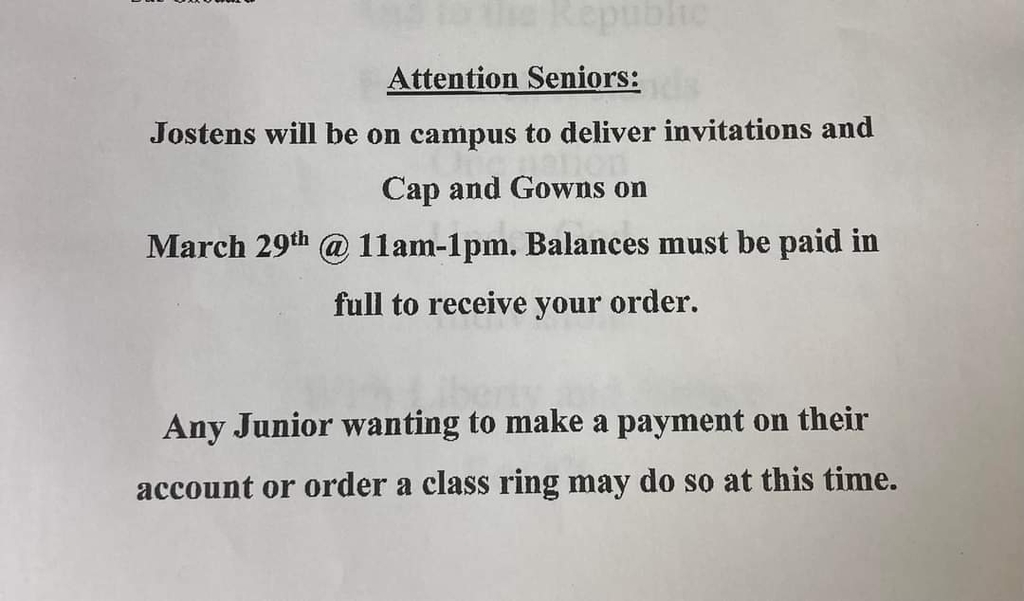 Congratulations to the KHS Shipmates for the month of February! Teacher - Alyson Bourque 10th grade - Ross Primeaux 9th grade - Bradyn Bearb 12the grade - Isabella Hebert Not pictured Kevin Touchet-11th grade